The only EHS training
platform you'll ever need!
Manage your entire EHS training program from one powerful platform!
What drives us
Cloud Based Environmental Health & Safety Solutions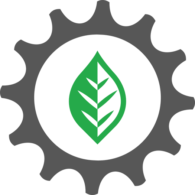 Drive EHS is a software made for EHS professionals, by EHS professionals. With decades of practical experience in the field, our developers have a deep understanding of the challenges of our profession.
That's why we're dedicated to building a platform that works for you, not against you.
The most user friendly EHS training platform on the market.
With Drive EHS, you'll be up and running in no time.
Behavior Based Safety
The Drive EHS Behavior Based Safety (BBS) Module helps you implement and manage a corporate behavior based safety system.
Chemical Management
The Drive EHS Chemical Management Module provides a robust, easy-to-use system to organize your Safety Data Sheets (SDS)
Contractor Management
The Drive EHS Contractor Management Module helps you track and organize your contractor safety data. This web-based system provides a central location for all contractor/vendor safety qualifications, site specific training, and auditing.
Learning Management System
Learning Management System
The Drive EHS Learning Management System (LMS) Module allows you to organize your occupational training data and deliver web-based training.